Celebrating 1 Year!
Top 5 Design Details
We're so excited to announce that we're celebrating our ONE YEAR ANNIVERSARY! We've been so lucky to enjoy new relationships with great builders, clients, and suppliers. We've worked on over 50 projects—from big to small—and we wanted to share the top 5 design details that we've put into some of these great projects. Keep your eye out for some of these projects coming to completion in the next few months. We can't wait to show you!
1. Wall Paneling
To add a bit of character and charm, we've applied two types of paneling into some recent projects—applied box moulding and applied moulding.
Applied Box Moulding:
This is the simplest type of molding you can do to add character to your space. It consists of adding strips of wood to your walls and then painting the wall whatever color you want. For a bolder statement, we've painted the moulding black. But as a subtle texture addition, we've done this in white, too. You can customize the sizes of the boxes and or do a combination of squares and rectangles to suit your space and taste. Here are some great inspiration images we found online.
Applied Moulding
Applied moulding leans towards a bit more of a formal 'traditional' look than the applied box moulding. Like the box moulding you can customize the size and shapes to create a unique look that works for your space. We're currently working on a beautiful home up in Wilden (Kelowna, B.C.) that will have some great applied moulding. We can't wait to show you our finished work! In the meantime take a peek at these great looking walls.
2. Patterned Floor Tiles
Next on our list is a fan favorite! Who doesn't love a patterned floor tile? It's a great addition to any mudroom, bathroom, laundry room—and if you are bold enough, you can really add life to your kitchen! Check out some of our favourite patterns.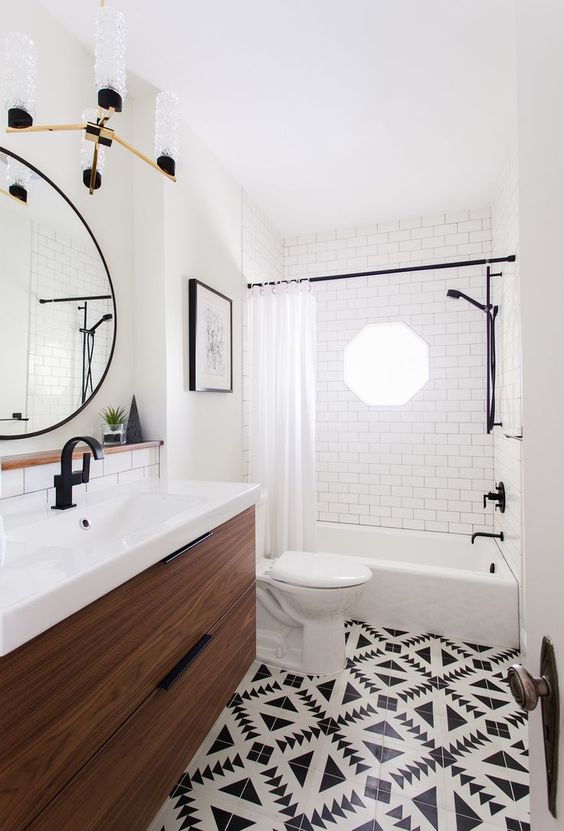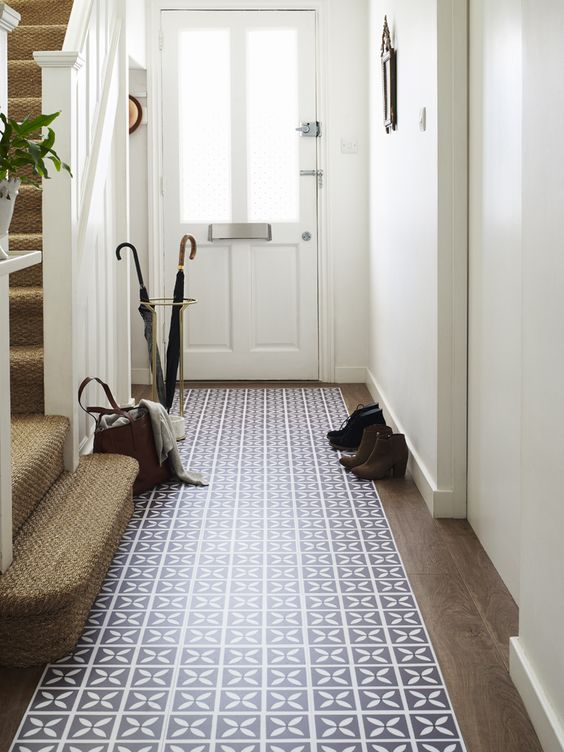 3. Coloured Cabinets
In our first year, Materia had some clients who weren't afraid to try something different! Nothing like black kitchen cabinets or soft blues in the laundry room to set the mood for the overall design of the home. Keep your eye on our website for some finished photos of cabinets that will change the look and feel of a space. If you're thinking of coloured cabinets for your own space, take a look at a few great inspiration images.
4. Metal Accents
We love adding a bit of metal, and we love adding different textures and finishes to our projects. Interior or exterior, the right amount of silver, brass, wrought iron, or copper can be fabulous complements. This year, we used rusted metal, strong blacks, and a bit of brass to make our residential projects come to life. The perfect amount of metal can give energy to a room. Here are some inspiration images.
5. Concrete
Large format concrete tiles are growing in popularity, both indoors and out. For exterior spaces, concrete pillars seem to be more popular than stone pillars, and they give a home a more modern look. The clean lines of concrete are great for interior fireplace surrounds, plus we've been inspired by concrete hearths, countertops, and accent furniture. Get inspired with these images of cool concrete. Is there a space in your home for this bold, modern look?
Keep checking back in with us on our website for when we start posting some great photos of our work!